Luxury River Cruises
Luxury river cruising is the perfect blend of comfort and adventure.
28 october 2021
River cruising is the perfect alternative for a traditional holiday: exciting locations carefully lined up along a single route, new experiences and memories, all without having to change transportation methods and hotels. Outdoor activities aside, river ships differ in amenities and service levels, and this article will focus on how the luxury vessel segment can enrich your trip and make it more comprehensive.
Why choose a luxury river cruise in Russia?
All of the major Russian cities are connected with waterways, and traveling along them is more convenient than taking trains, buses, and car rides to experience the same sights. Taking, for example, a trip from Moscow to St. Petersburg via Vodohod's cruise ship will also allow you to visit Uglich, Mandrogui, Kizhi, and Yaroslavl - all in less than two weeks - just because they are located on the banks of the same river. 
What can you expect from your luxury river cruise?
Luxury river cruising is the perfect blend of comfort and adventure. The adventure is taken care of with included excursions, itinerary specifications, and an entertainment program. As for the comfort, the foundation for the luxury lies in accommodation and service onboard.
Room
The staterooms onboard Vodohod's ships are designed with great attention to detail, making your stay not only comfortable but aesthetically pleasing. All cabin categories have their own en-suite bathroom, a wardrobe, double beds or a queen bed, AC, sockets, TV, and radio for internal news and updates during the cruise. Higher-class rooms have lounge areas and private balconies.
Included Excursions
The cruise itinerary includes must-see landmarks and places of interest along the way. Our multilingual guides will accompany you on museum and church visits, walking tours, bus rides, and even gastronomic trips. The planned stops and sights are detailed in each cruise description.
Dining
Vodohod's ships offer fine dining to build up the strength for shore excursions and enjoy a meal with travel companions or new friends. Delicious international cuisine is mixed with traditional Russian dishes prepared by our award-winning chefs. The restaurant serves three meals a day, and snacks and warm beverages are available at coffee stations. Optional outdoor BBQ is held at appropriate onshore sites.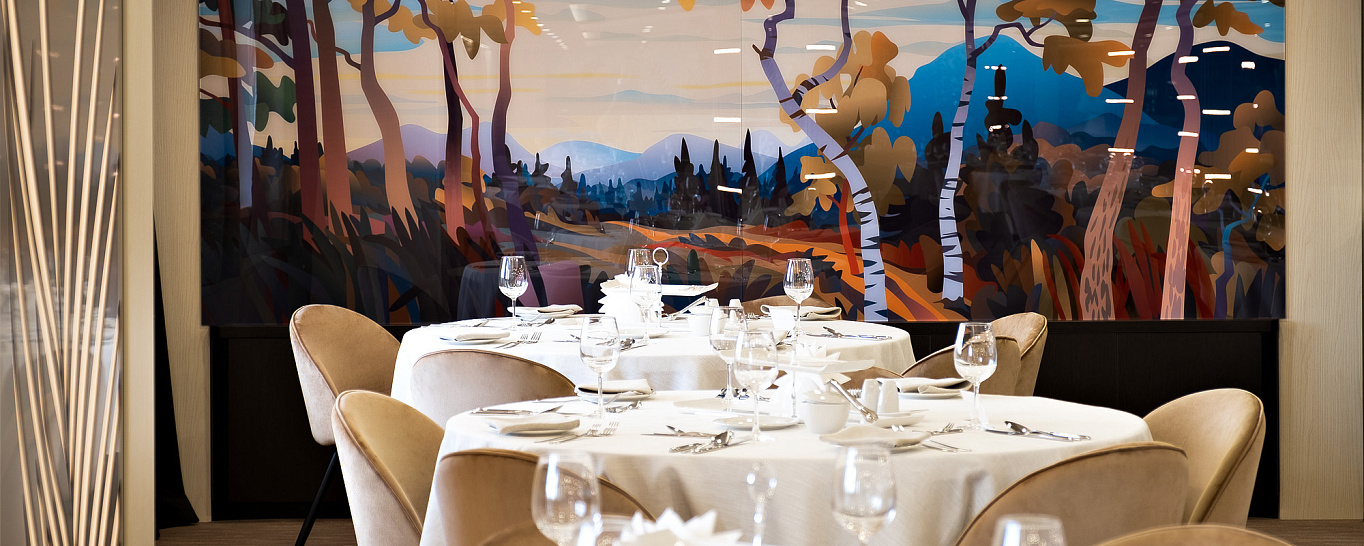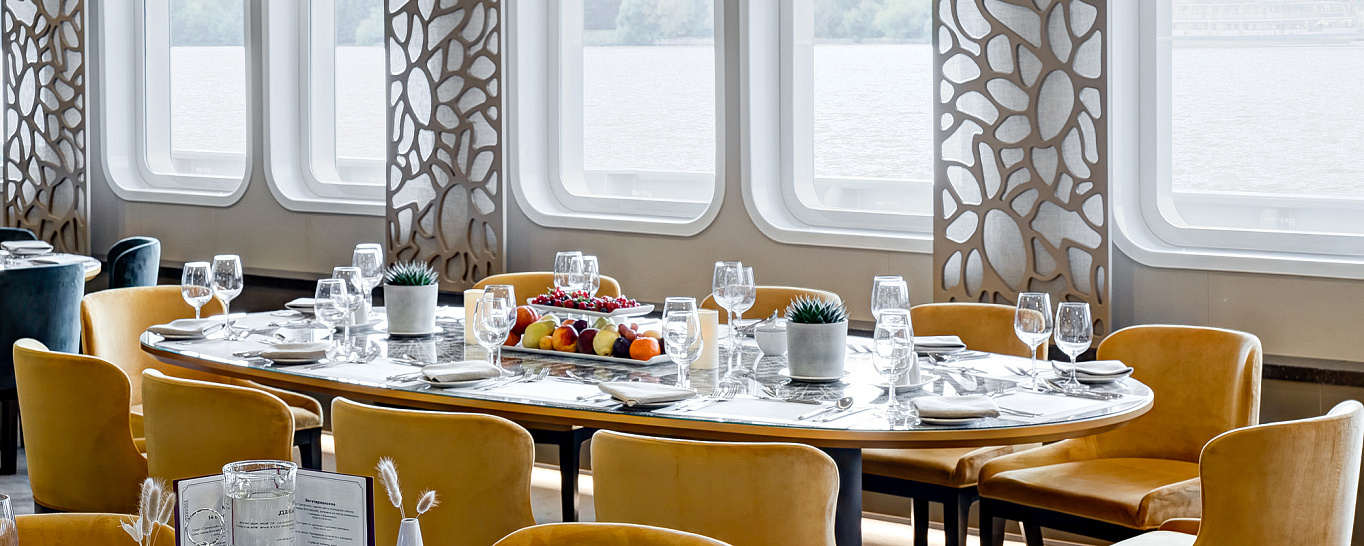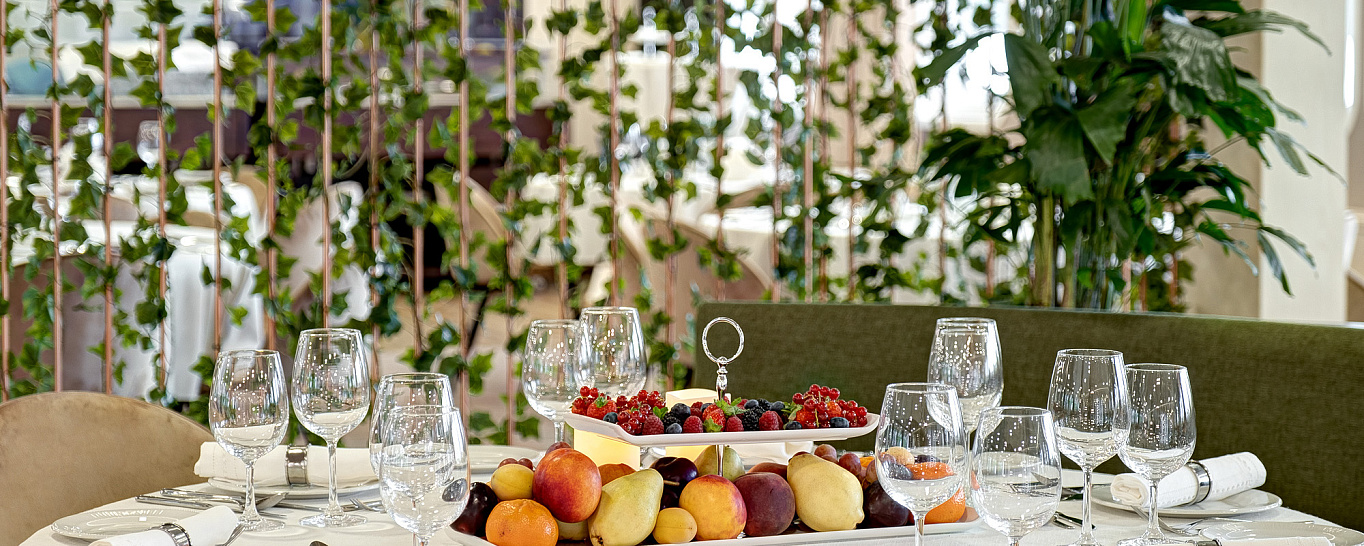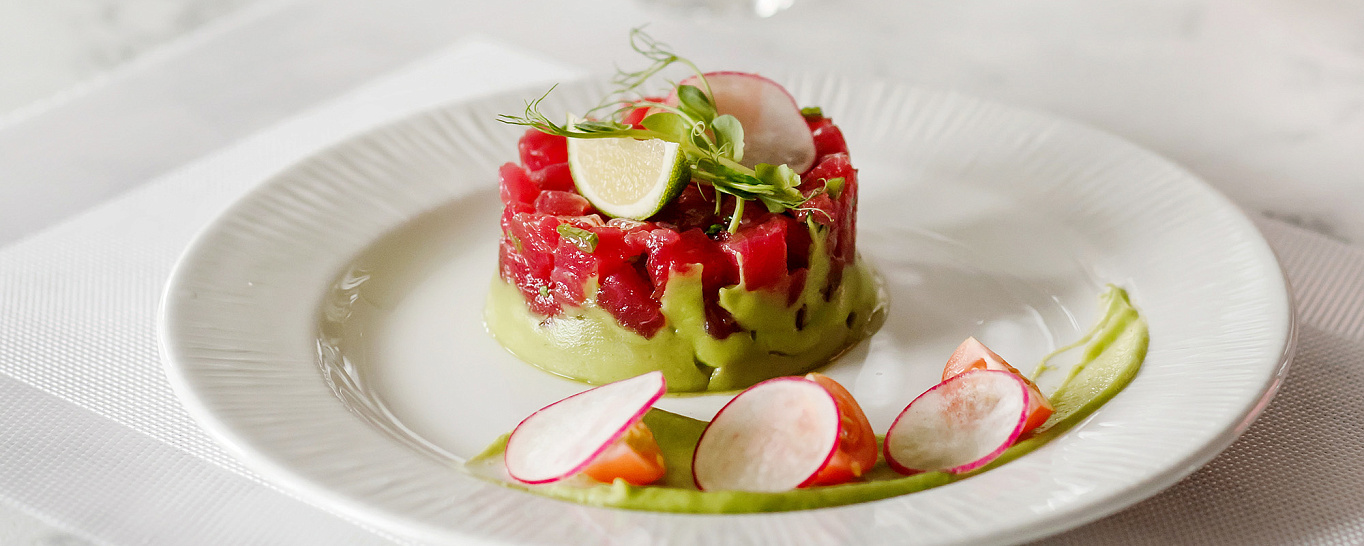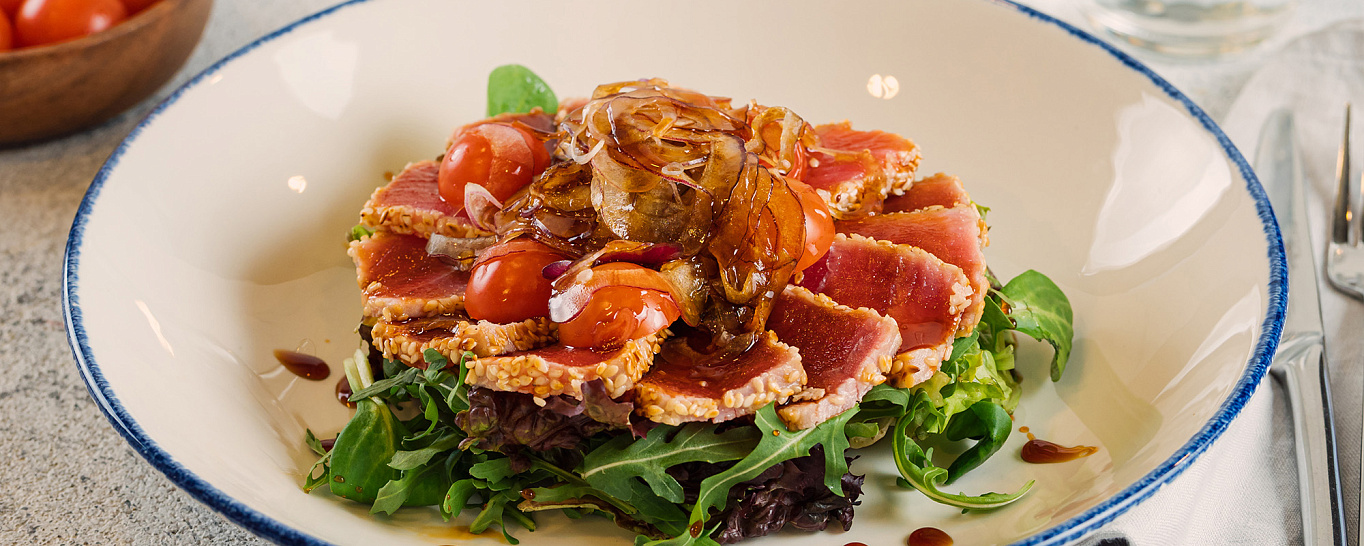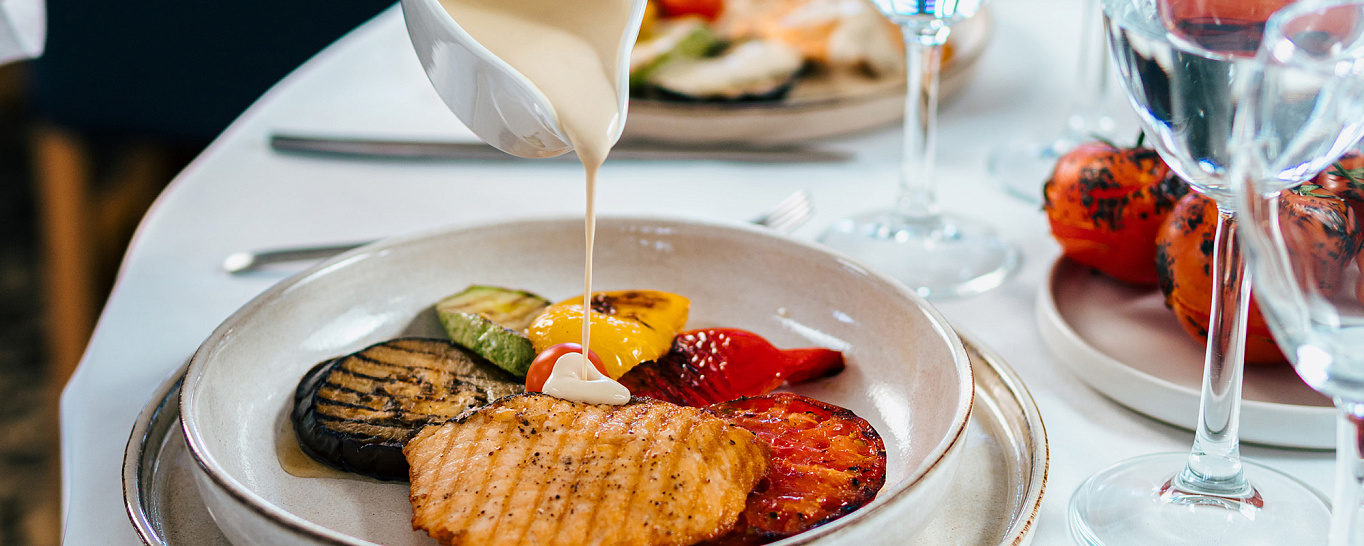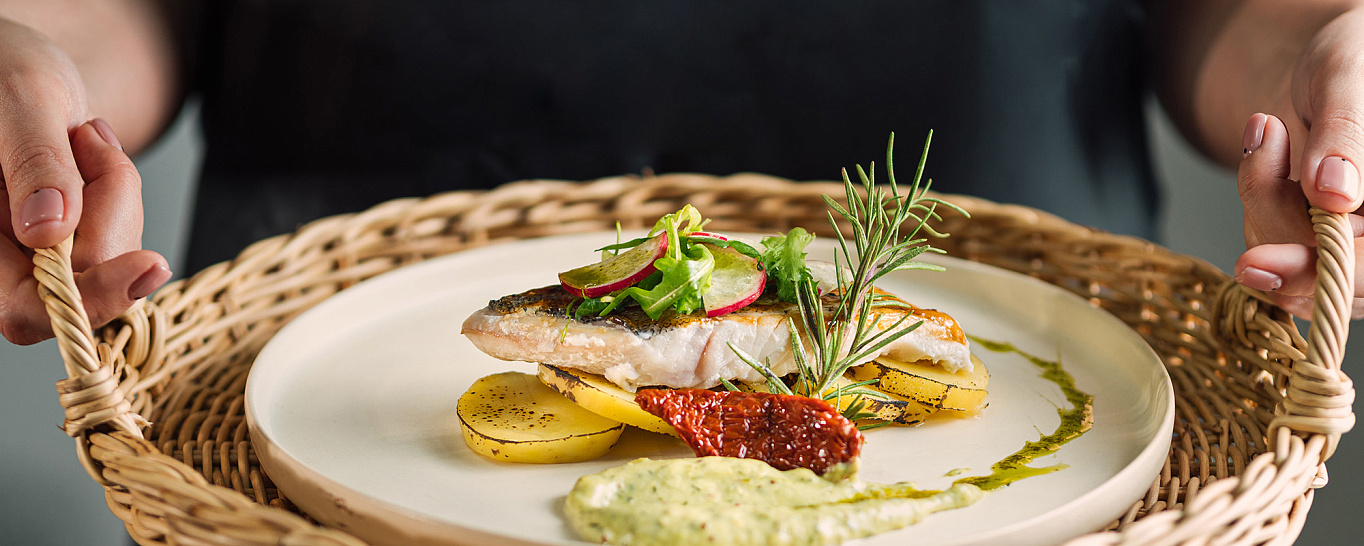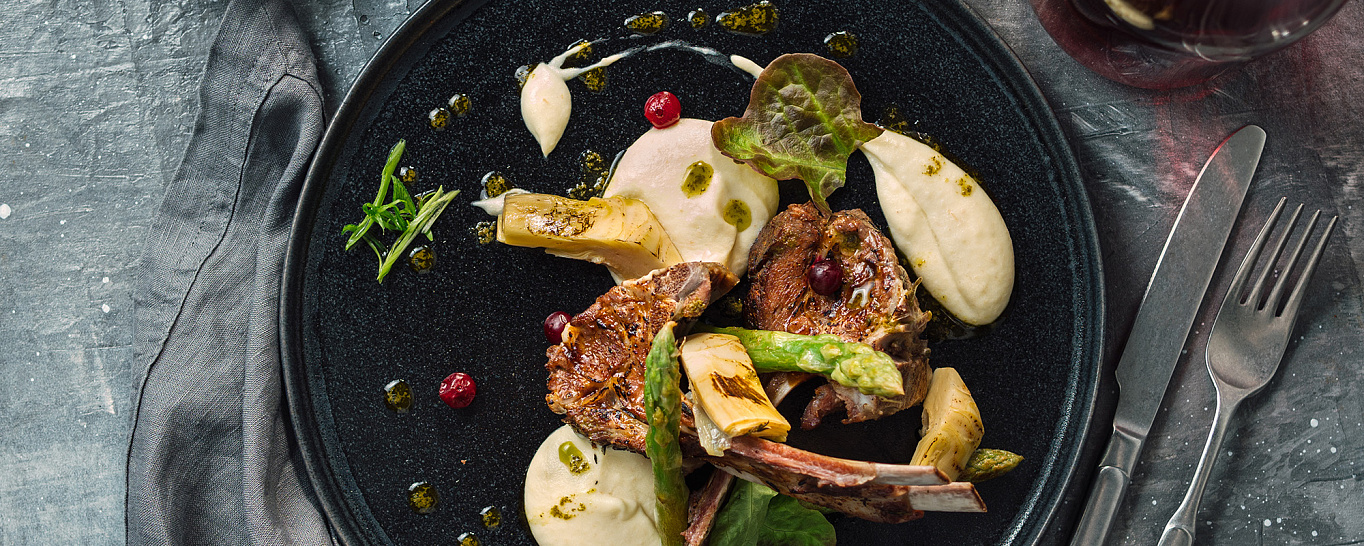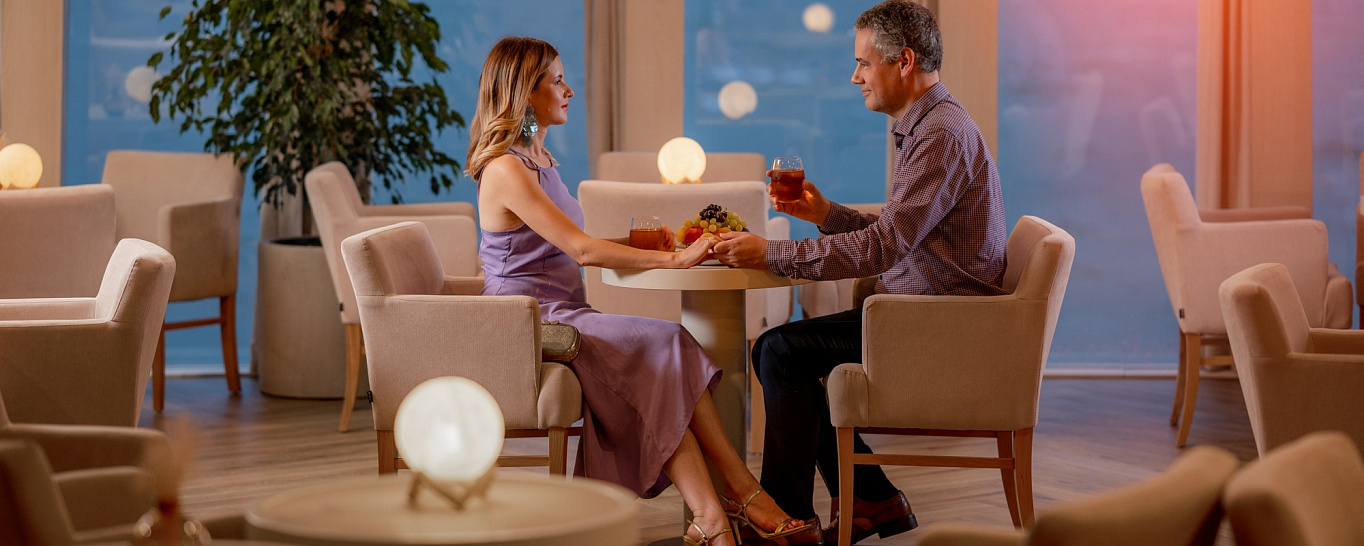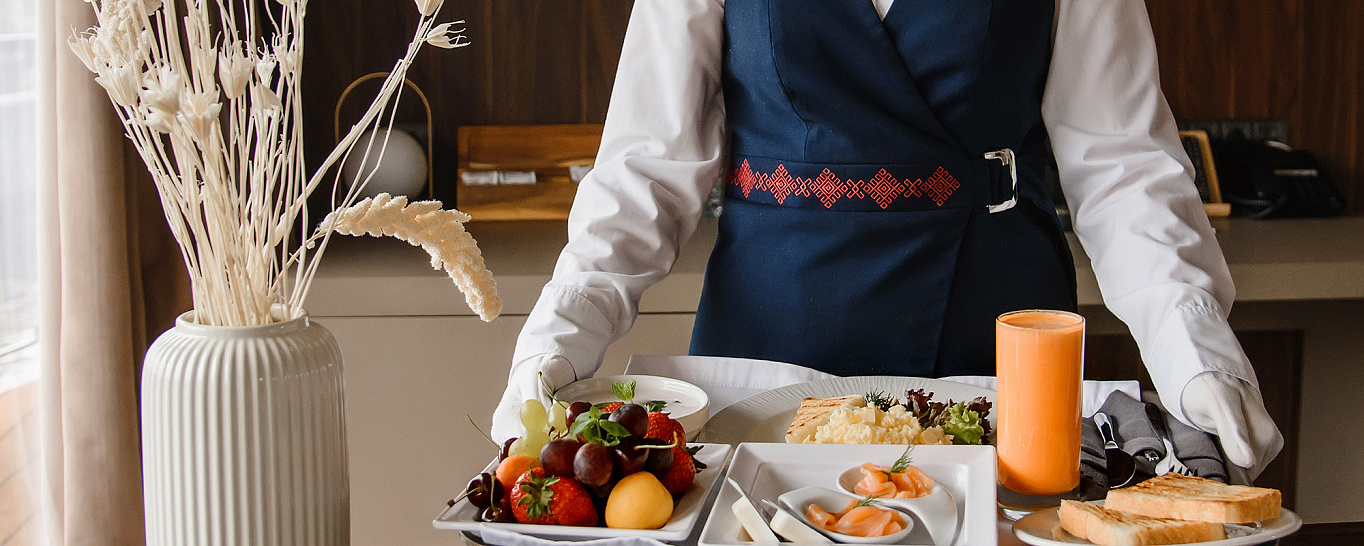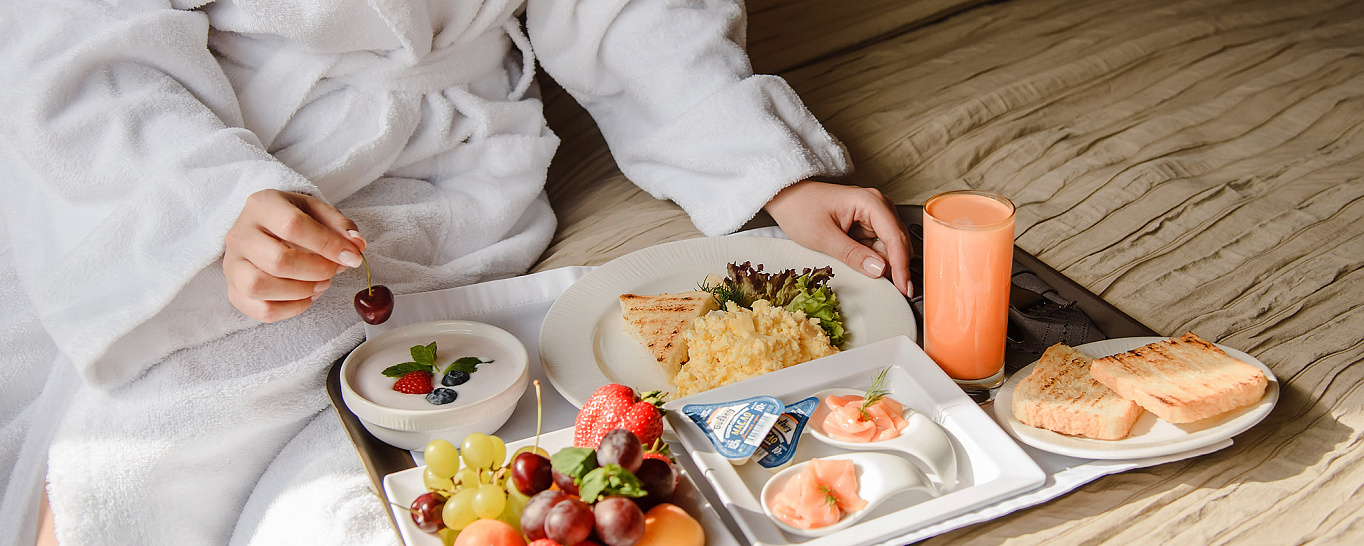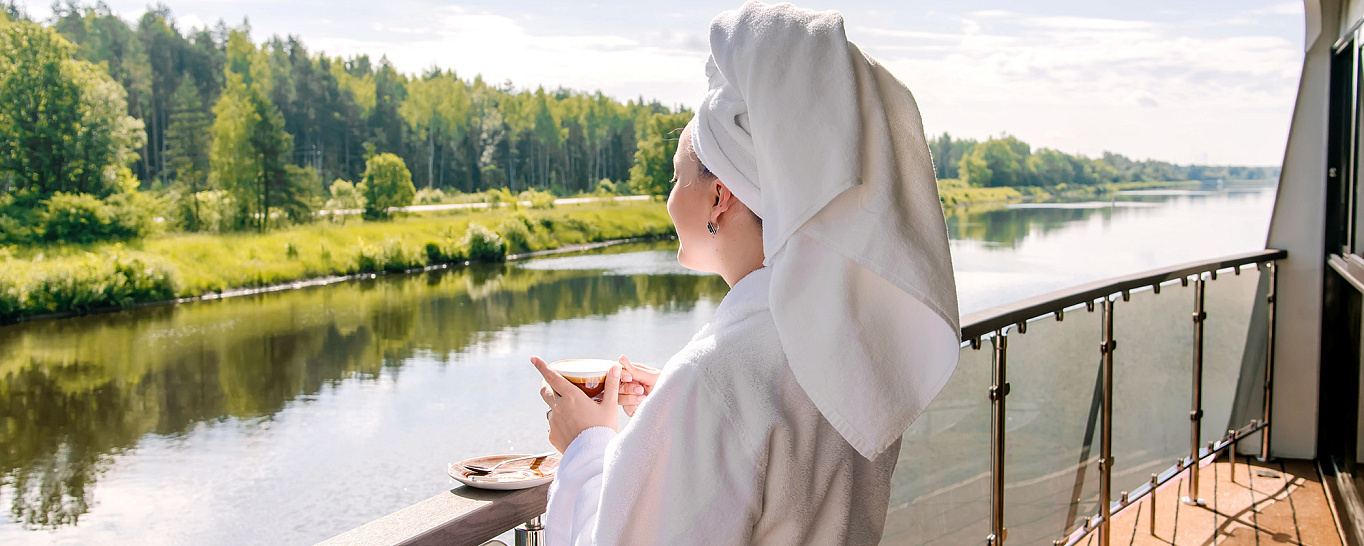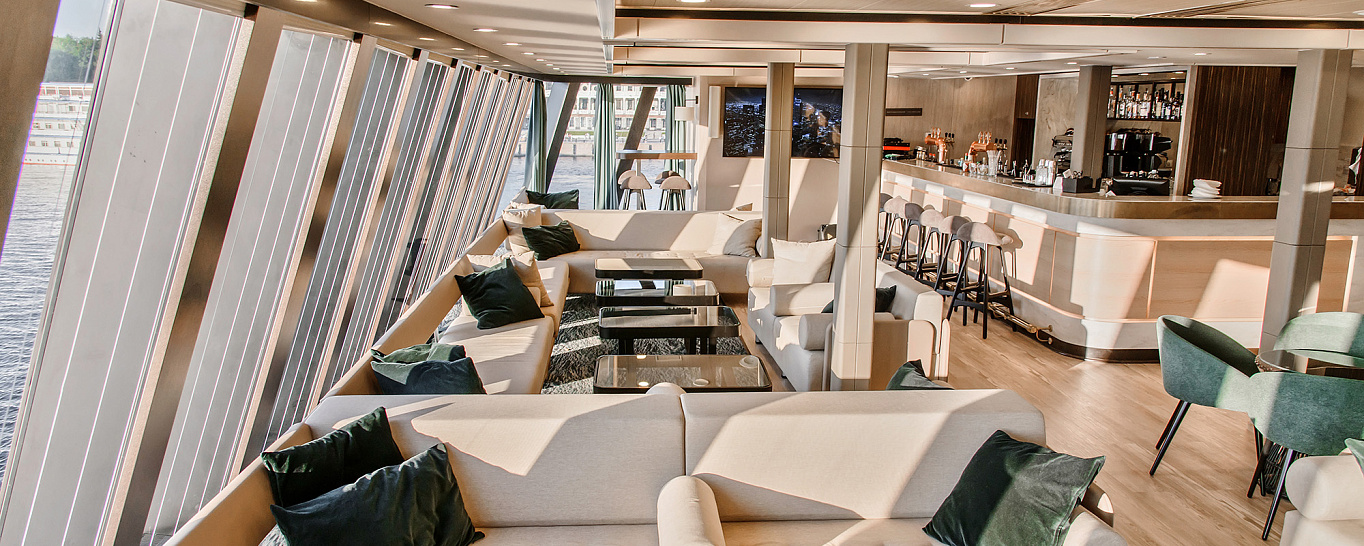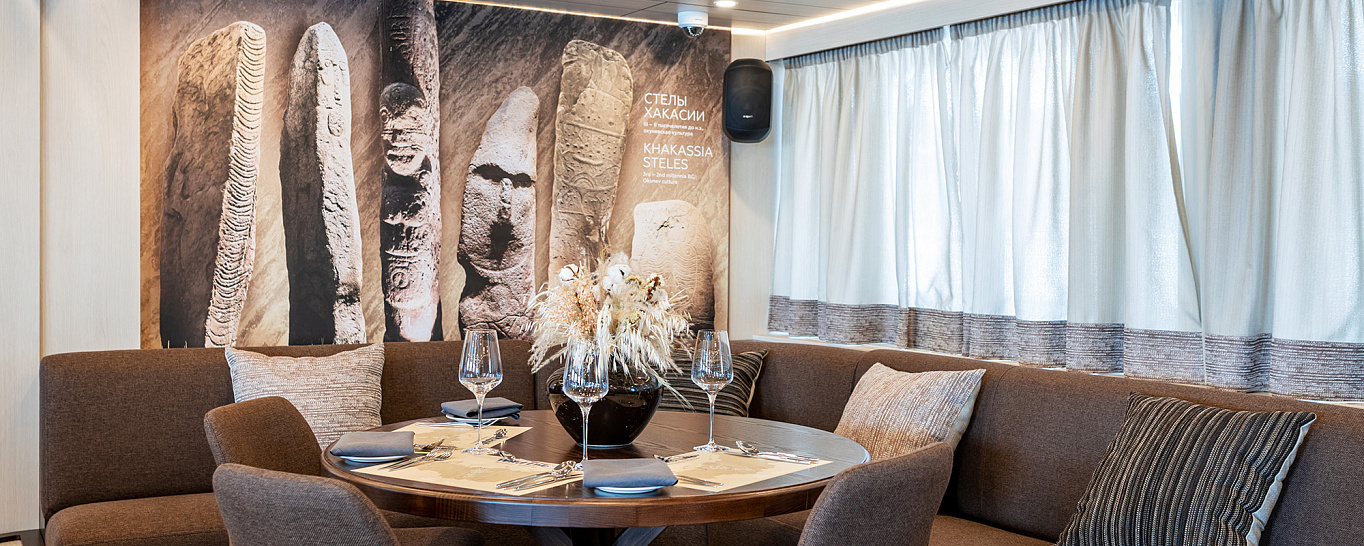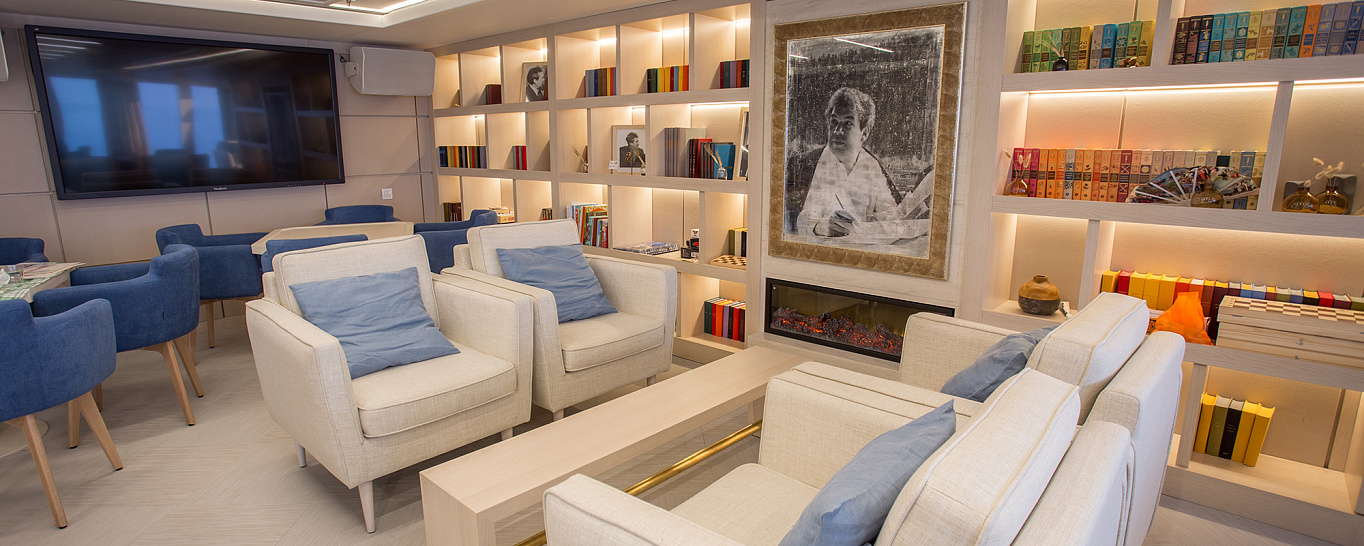 Service
The service team is tirelessly working around the clock to make sure our guests enjoy their stay. Our staff will take care of your rooms and provide assistance during meals. They will also be happy to organize a celebration for a birthday or an anniversary during the cruise. And you don't need a special occasion to order breakfast in bed or a bottle of champagne.
Ways to Relax
To wind down after a full day of activities, there is no better place than our onboard spa center. Get ready for the next adventure with a relaxing massage, treat yourself with a visit to the sauna, or join a yoga class to clear your mind before the upcoming excitement of the day.
Entertainment
Entertainment is an important part of your cruise with Vodohod as it lets you immerse in the journey even deeper: with culinary classes, classical music evenings, lectures from well-known Russian speakers, and arts and crafts workshops. There will also be fitness lessons in the morning, radio updates about the ship's current location in the afternoon, and celebratory dinners, drinks, and dancing in the evenings.
Ways to Connect
While river cruises provide a great opportunity for a digital detox, Vodohod understands the importance of keeping in touch with your loved ones back at home, sharing pictures and experiences, and staying up-to-date with the latest news. We offer complimentary Wi-Fi in the bar areas of all our ships, with no exceptions.
Cruise Options
Vodohod's itineraries include the in-demand destinations of Moscow, St. Petersburg, and the Golden Ring cities, as well as Kazan, Astrakhan, Dudinka, and many more. Travelers that are looking to experience modern Russia with busy streets, museums, theaters, and galleries should opt for Volga tours that cover the major cities. Lesser-known routes offer breathtaking nature, monasteries and religious landmarks, and historical sites that take you hundreds of years back.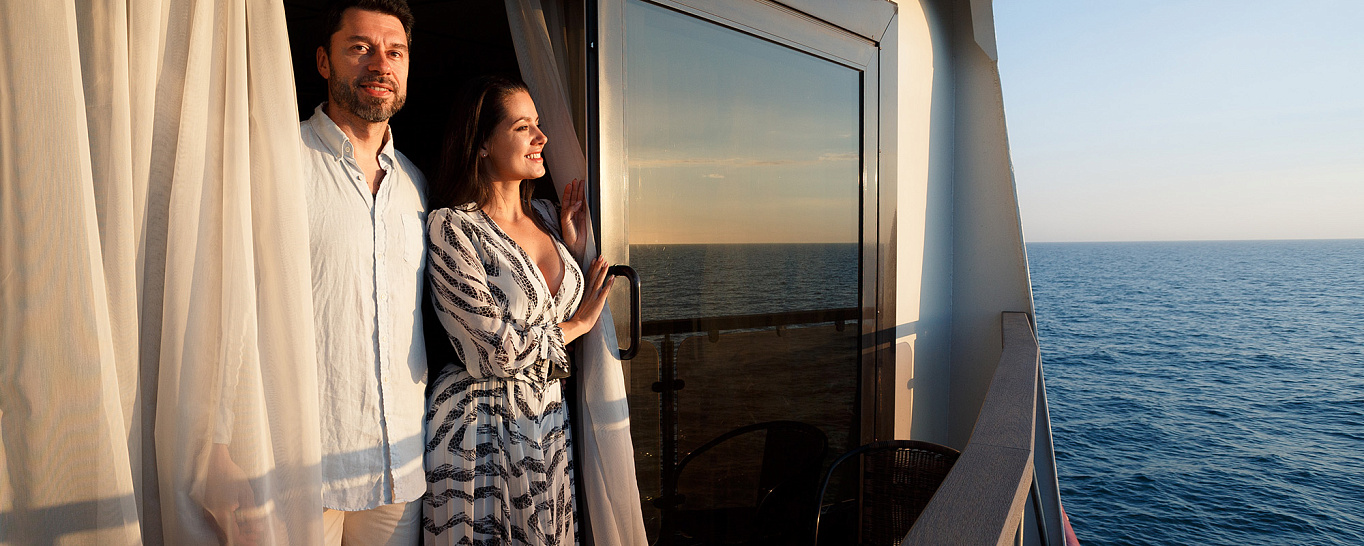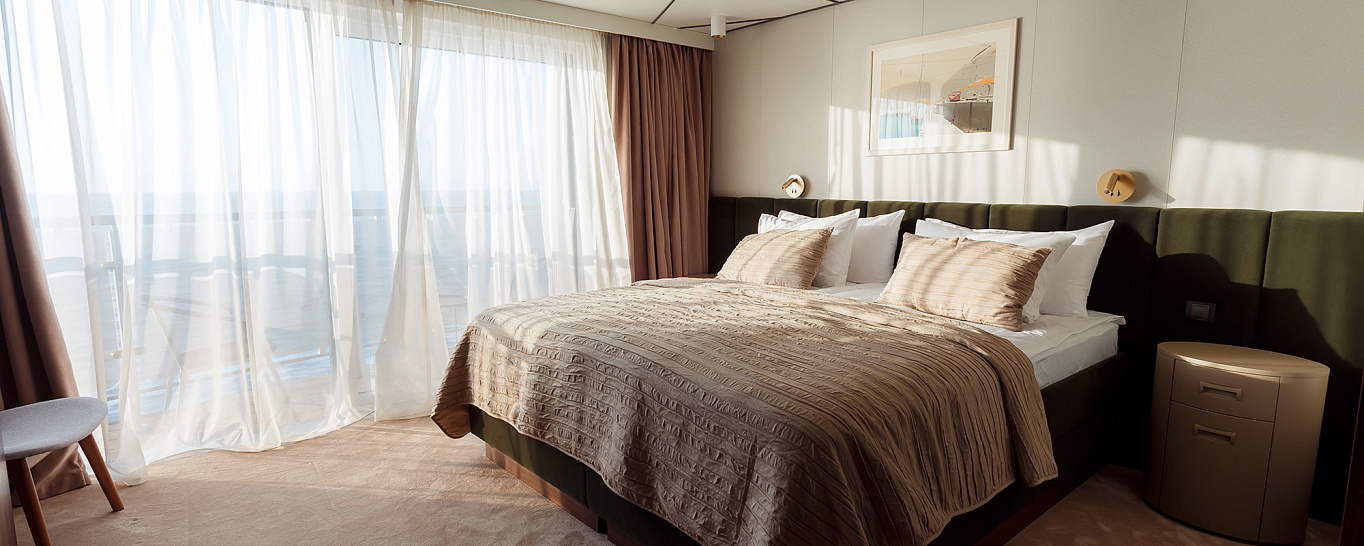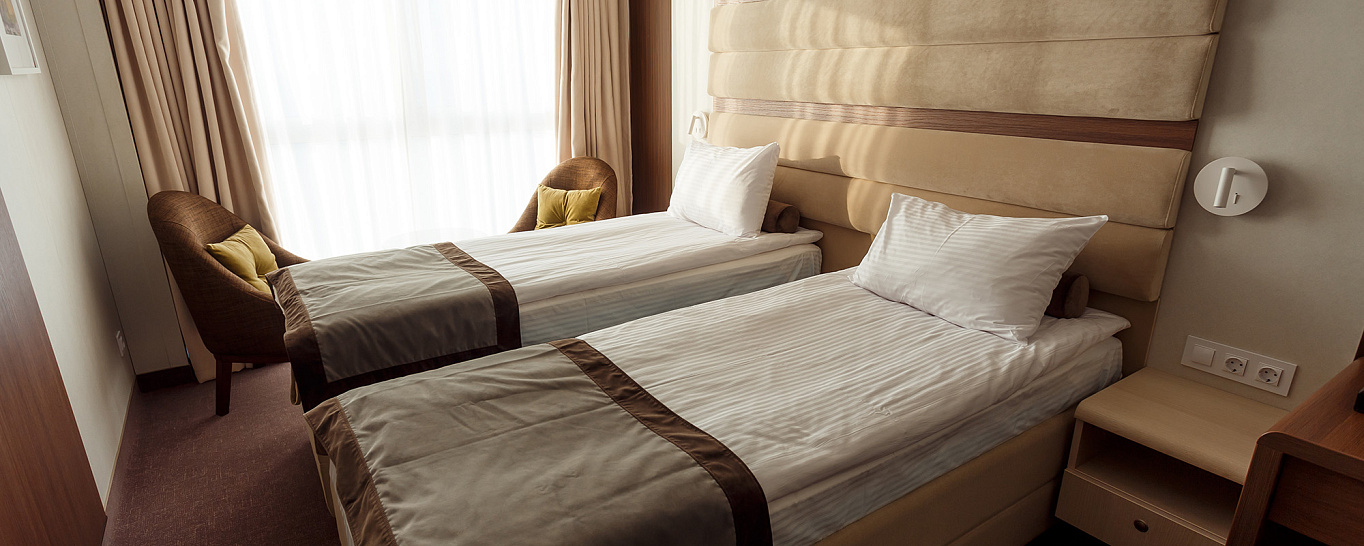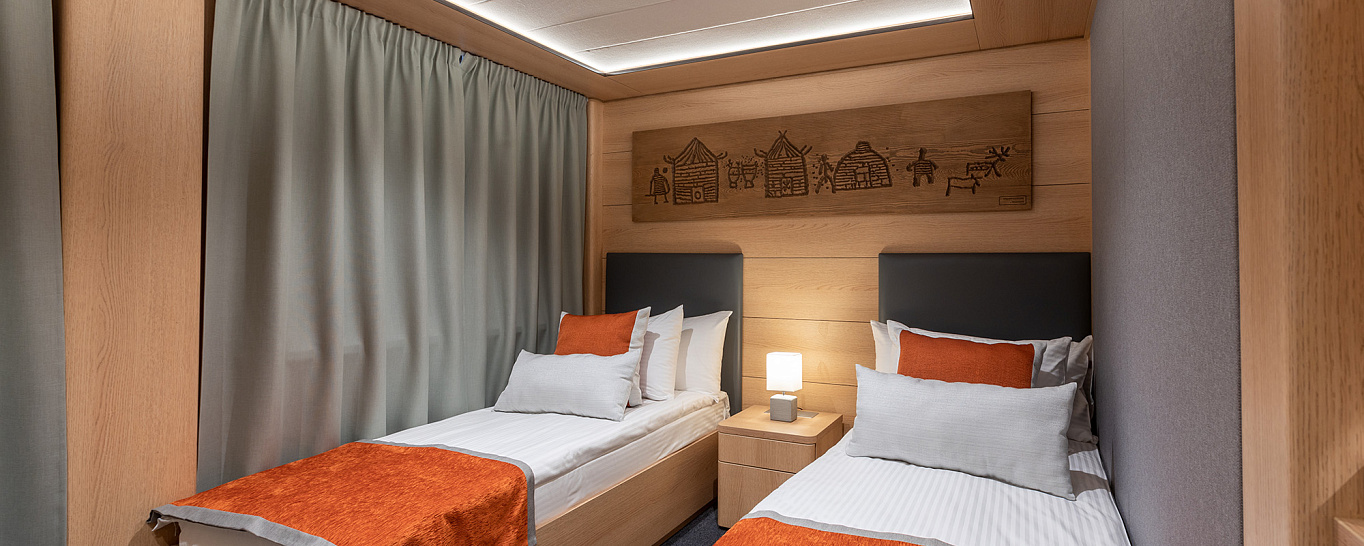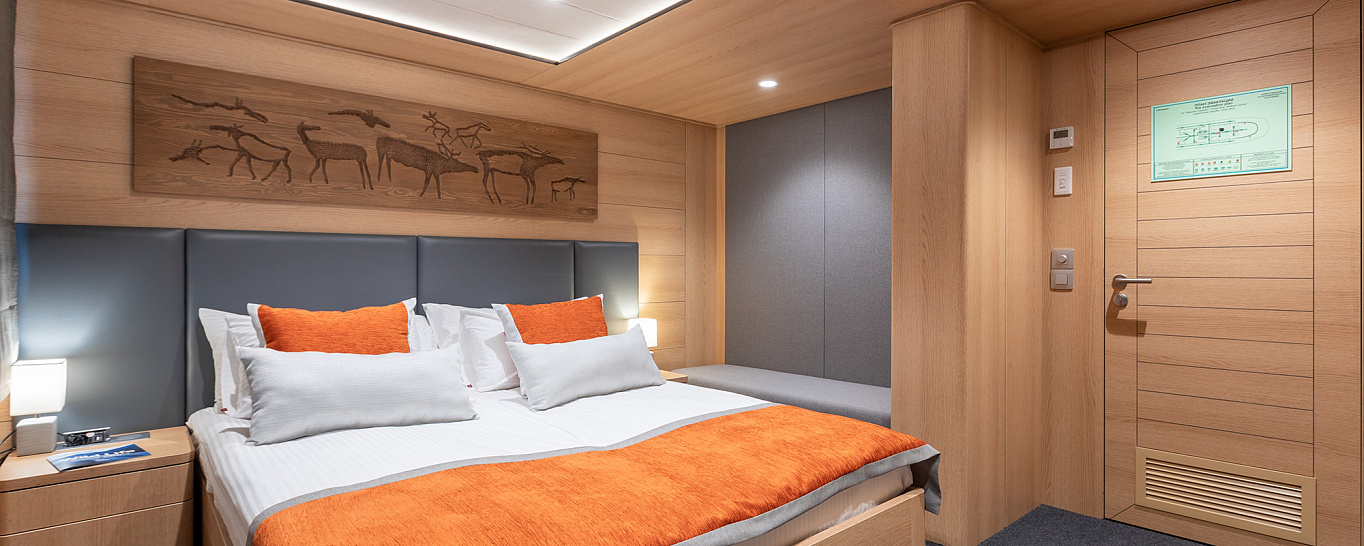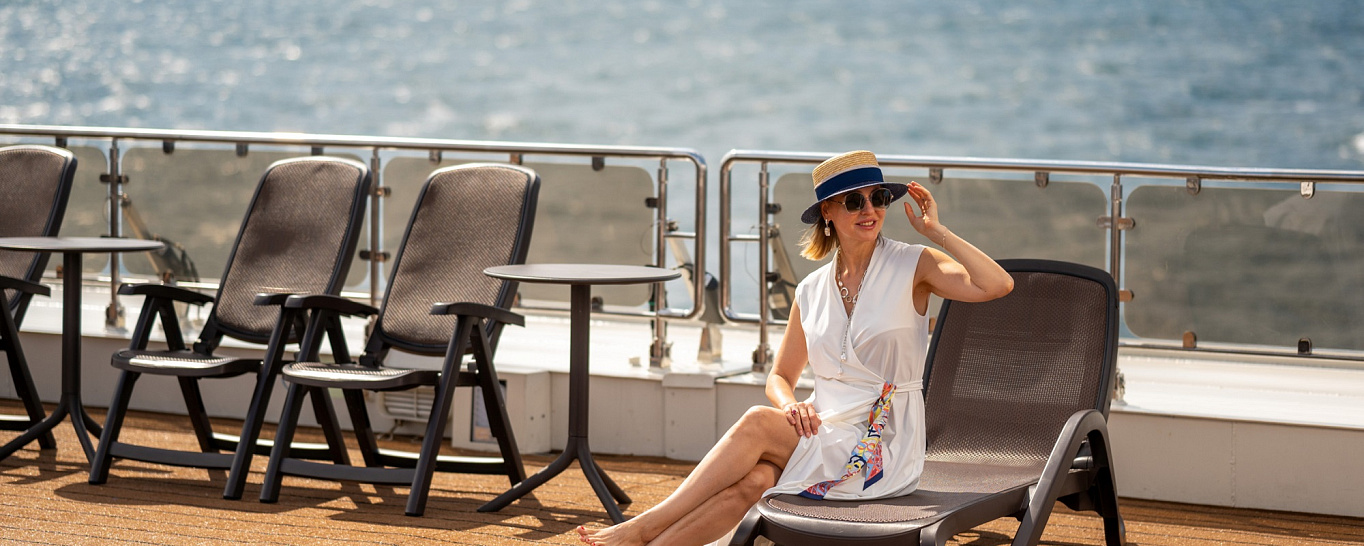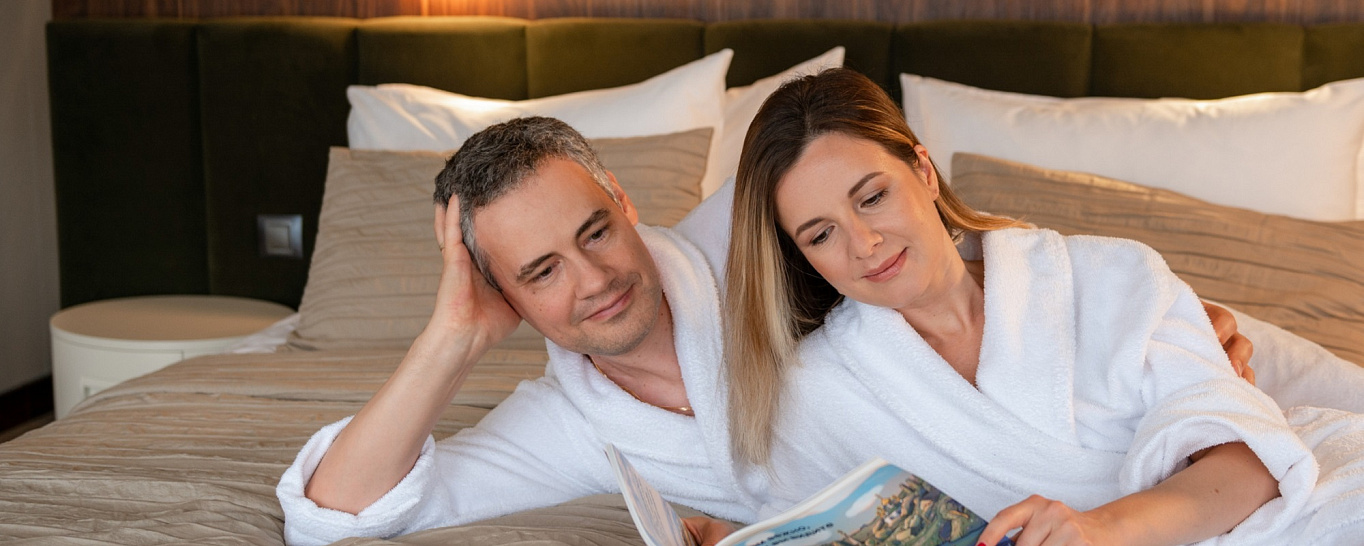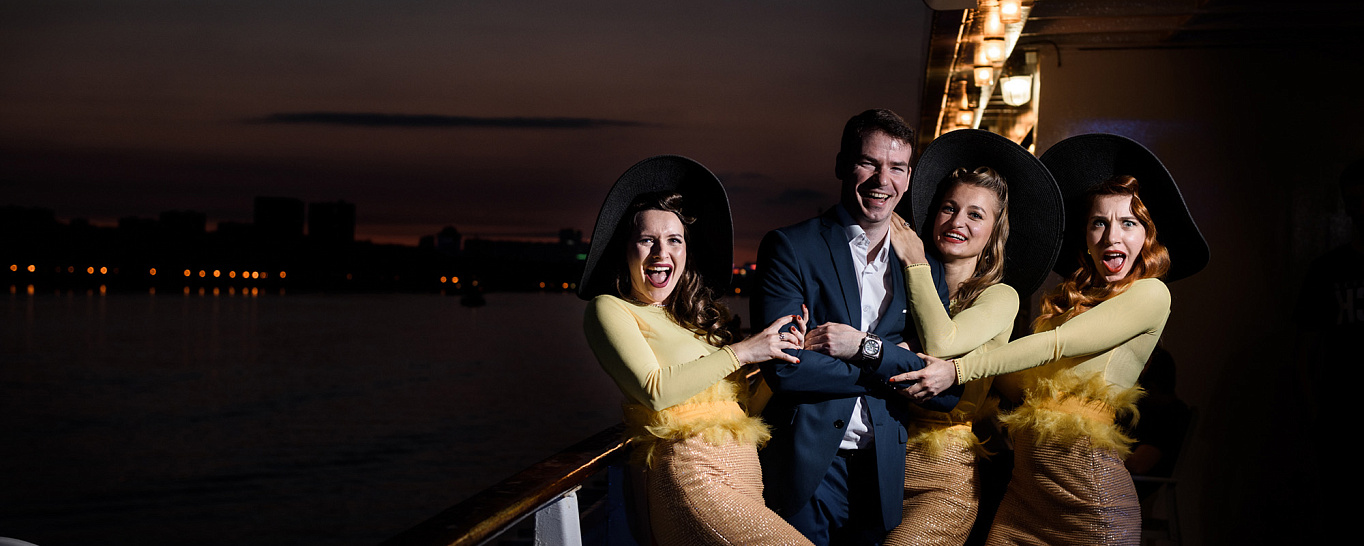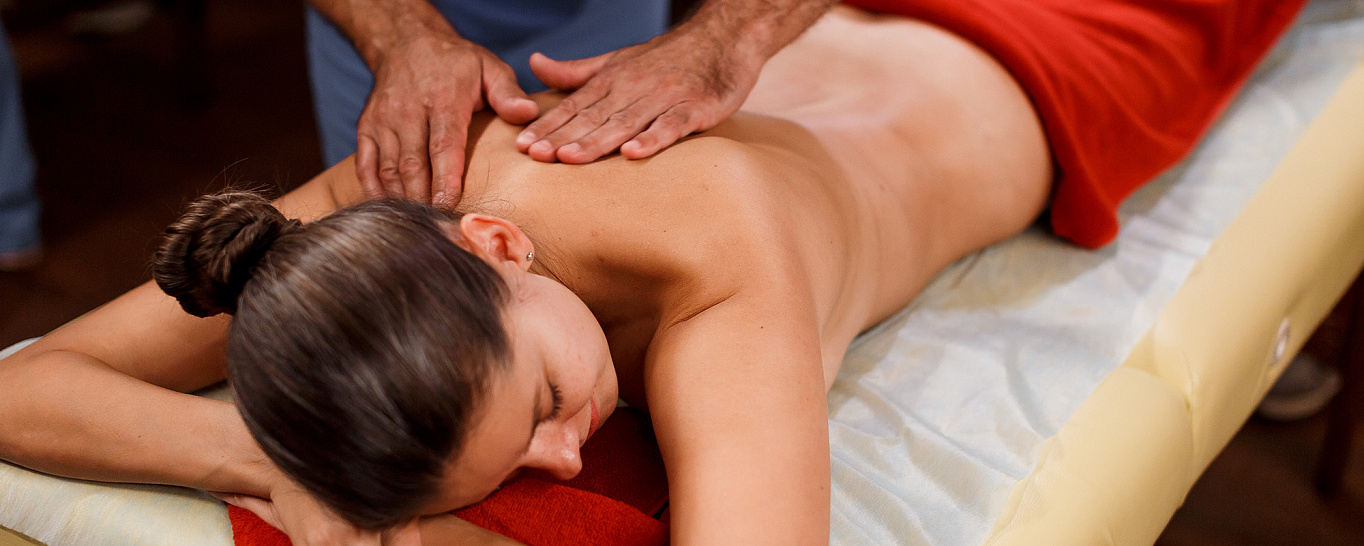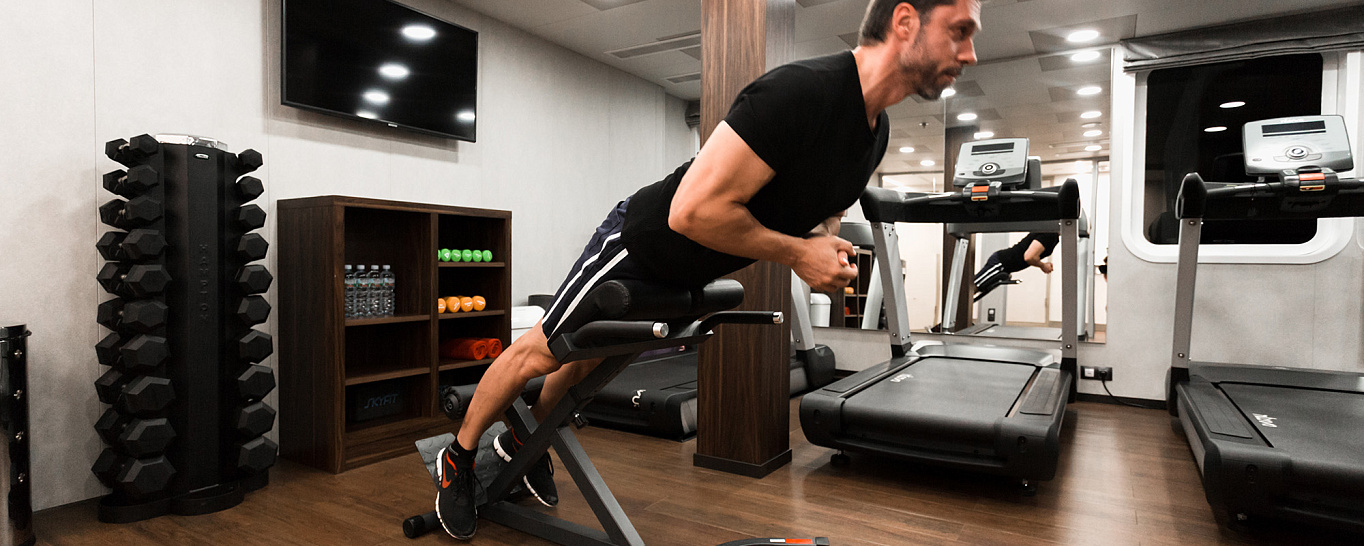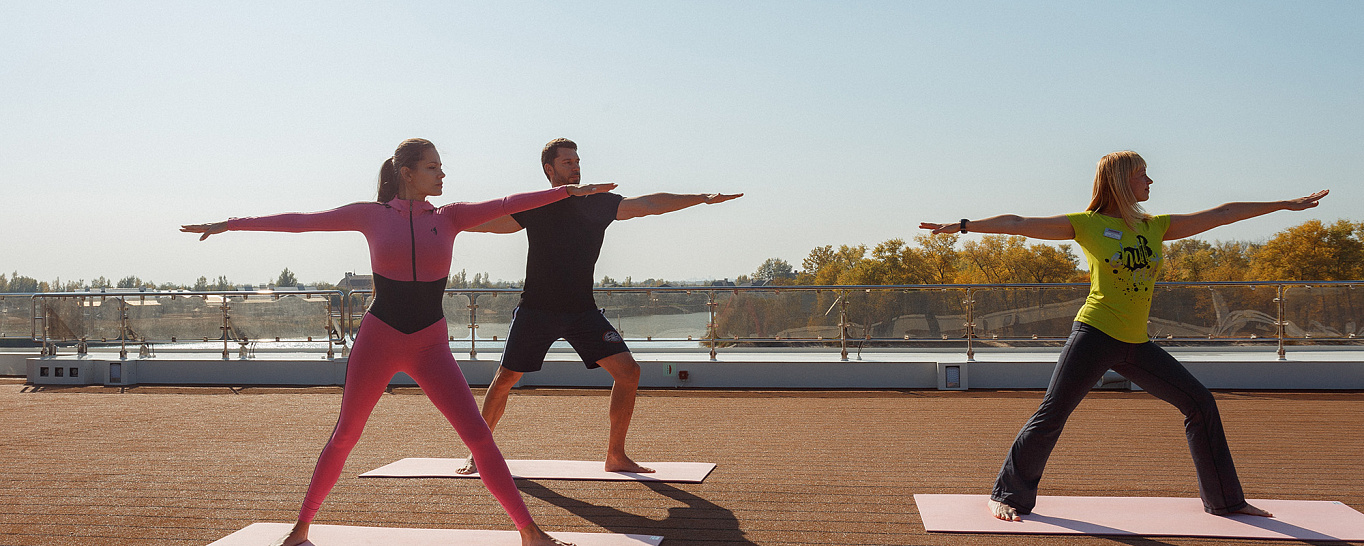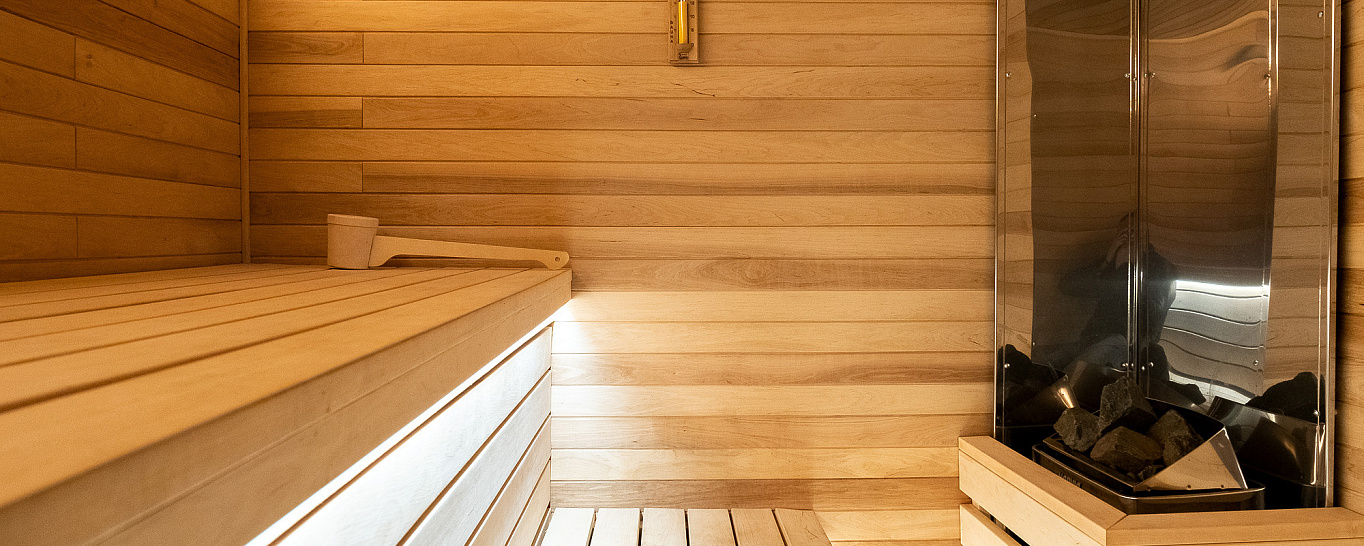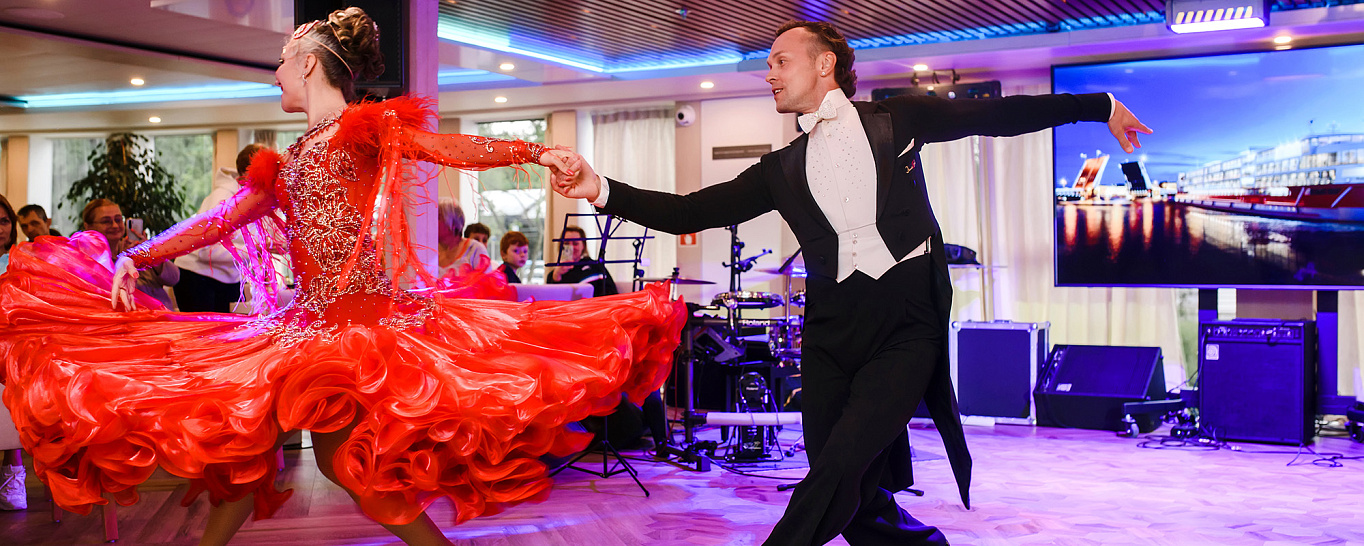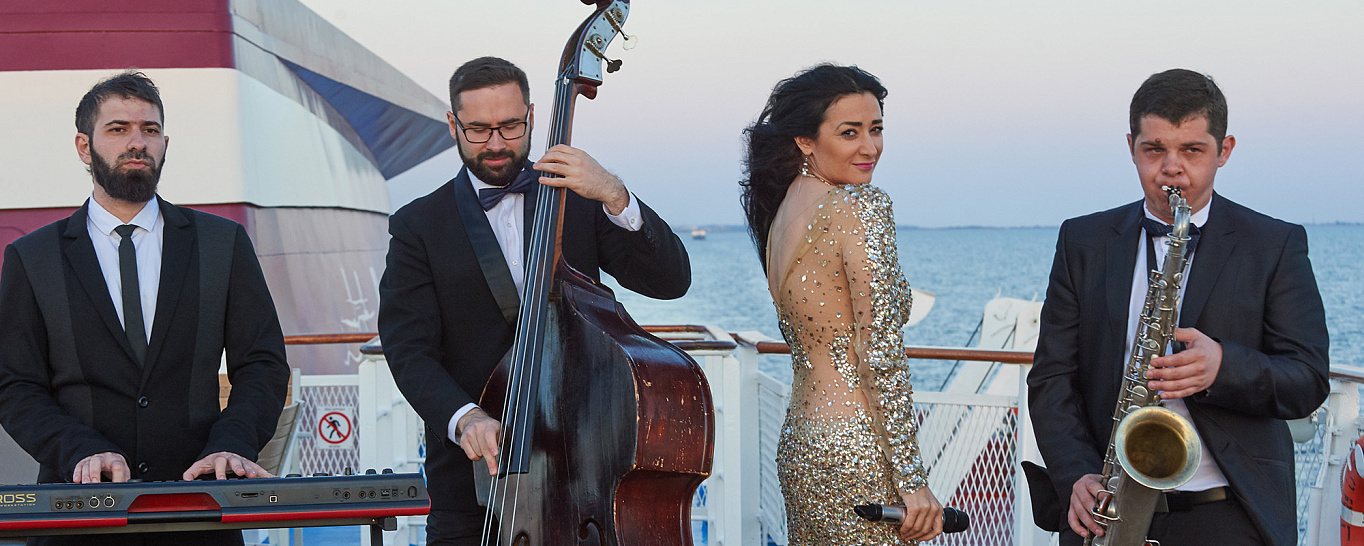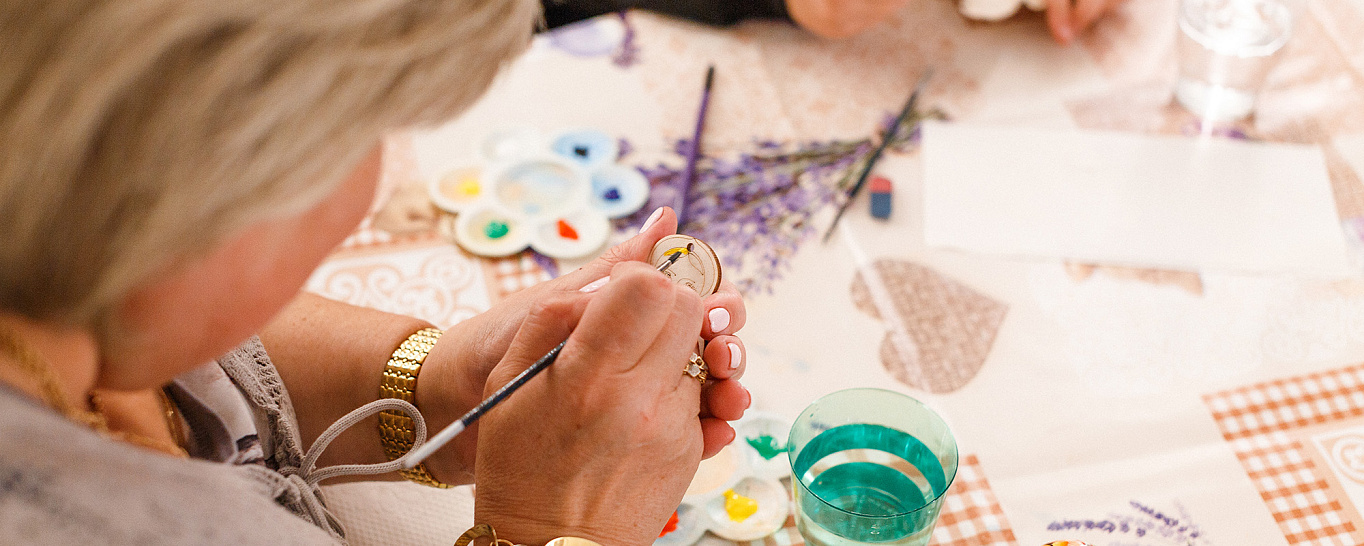 FAQ
What is the most luxurious river cruise line?
Vodohod believes that the experience on board is as important as the destination you travel to. Our 4-5* ships embody that approach to luxury with advanced cruising technology for smooth and swift sailing, newly refurbished rooms, panoramic lounges, a wine library, and a wellness complex.
Are river cruises worth the money?
When considering the price of river cruises against alternative tours, keep in mind that most of the expenses: accommodation, transportation, meals, entertainment, and an excursion program - are already included in the cruise package. The itinerary is carefully mapped out to take you to the best destinations at a convenient and comfortable pace.
Are river cruises boring?
The itinerary of a river cruise is designed to alternate between shore excursions and activities off the ship and a more relaxing schedule of entertainment and wellness back onboard. This means waking up in a new location every day, taking in the culture and history while visiting all the key landmarks, all followed by an evening of music, dancing, and socializing - with no room for boredom.
Is a balcony worth it on a river cruise?
A balcony lets you admire the views and sights along the ship's route, have more photo opportunities, and catch the sun rising and setting above the water. The in-route experience is richer compared to looking from a regular cabin window and more private than going on deck to the common areas.
Do River Cruises have entertainment?
As traveling between locations is an essential part of any cruise, passengers often find themselves wondering what will they do during those hours. That's why various entertainment is offered onboard: classical music evenings and performances, workshops and games, movie viewings, and dancing.
How many people are on river cruises?
River cruise ships generally have the capacity of 200 - 300 passengers. This number of guests is comfortable enough for travelers that prefer keeping to themselves, yet is great for making new acquaintances with like-minded people.
Are river cruises safe during Covid?
Vodohod abides by the best practices in the field and follows the official government recommendations to ensure the highest standard of prevention and care. These include social distancing recommendations and PPE for excursions, higher-frequency disinfection and sanitation onboard, and advanced pre-boarding screenings.